Latest news from The English Partnership for Snooker and Billiards (EPSB)
Oliver Brown furthered a run of fantastic results as he won English Amateur Tour Event Three last weekend at the Northern Snooker Centre.  Fresh from triumphing at World Snooker's Challenge Tour Event Six in Budapest, Hungary the previous week, Brown (pictured...
Read More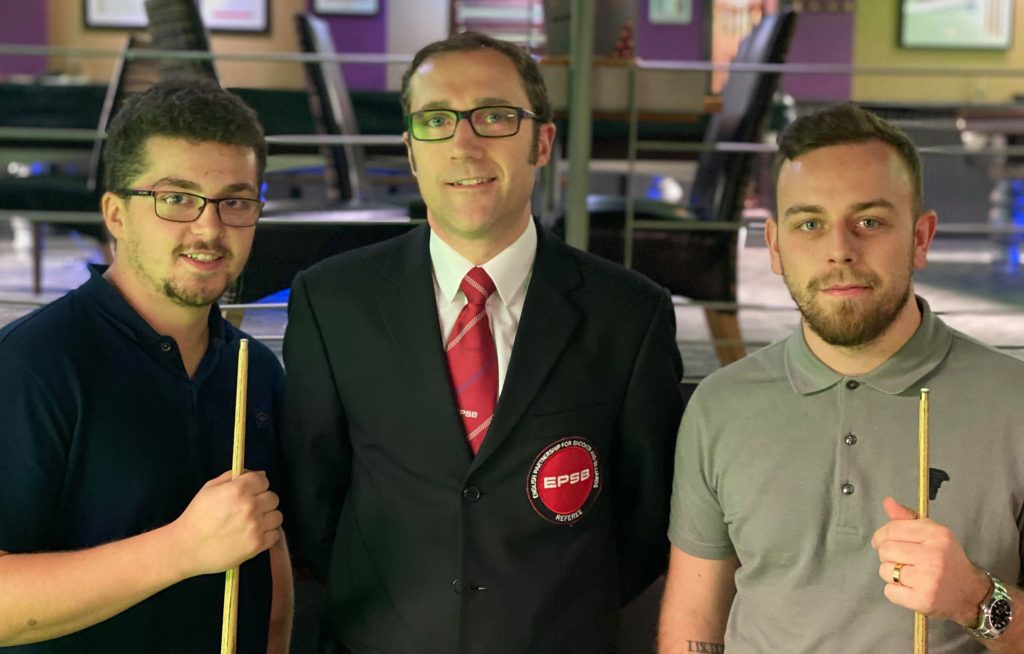 Dec20193
Action in the historic 100th English Amateur Snooker Championship – snooker's longest running competition - began last Sunday with five regional qualifying heats taking place up and down the country.  The path to February's final in Cheltenham and subsequent glory...
Read More
Join The 147 Club
By affiliating your club with the English Partnership for Billiards and Snooker you will be in a stronger position to support snooker provision through the benefits and opportunities the scheme provides.
Be part of your sport's national governing body
Promote your snooker facilities as a safe and enjoyable place to play
Put your club in a stronger position for funding
Support the development of English snooker
Gain expertise and peace of mind through our custom-made club insurance scheme
Make cost savings worth up to £1,000 through Gold membership
Silver Membership
Free Membership Plan (12mths)
The 147 Club Silver Membership literally puts your club on the snooker map and supports the growing structure of our sport.
Gold Membership
£90 (12mths)
The 147 Club Gold Membership gives your club the full range of membership benefits, including the exclusive cost-saving elements.