Oliver Brown furthered a run of fantastic results as he won English Amateur Tour Event Three last weekend at the Northern Snooker Centre. 
Fresh from triumphing at World Snooker's Challenge Tour Event Six in Budapest, Hungary the previous week, Brown (pictured above right, with final referee Julian Bell) emerged from a strong entry in Leeds. After receiving a bye in the opening round, the 25-year-old defeated Anthony Massey 4-1 (breaks of 74 and 61) in the last 32 and then repeated that score line against the latest winner on the EPSB Under-21 Premier Development Tour, Kayden Brierley, in the last 16. 
Returning the next day, Brown registered runs of 55 and 88 to deny event two victor Daniel Womersley back-to-back tour titles with a 4-2 success in the last eight before eliminating Kuldesh Johal 4-1 in the last four. 
Brown's opponent in the final was Lewis Gillen (pictured above, left), who had enjoyed a fine sequence of victories over Callum Beresford, Sean O'Sullivan, Steven Hallworth and Lee Shanker to get there. Gillen began the title decider well by going 2-0 up, but Brown recovered, eventually coming through in a deciding frame, 4-3, for the overall win. Brown is the third different champion on this season's competitive tour in as many events; there has also been six different finalists. 
Hallworth collected the high break prize with an effort of 125. Tournament results can be viewed here.
Junior Snooker
Jack Haley secured consecutive victories on the Under-20 Regional Development Tour South after claiming the event two accolade at Chandlers Ford Snooker Club. 
Haley won all three of his matches to qualify top from his group before making his way through the knockout phase to meet fellow undefeated player Steven Hughes in the final, whom he ousted 2-1 for the title and to create a bigger cushion at the top of the regional rankings. 
The twelfth and final club qualifying event of this season's revamped English Under-14 Snooker Championship took place at Club 147 in Leicester last weekend.  
Owen Cupkovic and Jacob O'Brian both advanced to next month's stage two after reaching the final, where Cupkovic went home with the day's honours after winning. 
With all the qualifiers now completed, information about the next stage of the competition can be found here. A total of 119 players entered this season's event; significantly up on last season's figure of 33. The EPSB would like to thank everyone involved for making this possible. 
#EAC100 To Begin!
The 100th English Amateur Snooker Championship begins this weekend with five regional qualifying events being hosted by venues across the country. 
Four players from each venue will qualify for the last 20 stage that takes place in January. The format is straight knockout, with all matches at this stage being the best-of-seven frames. The semi-finalists from each venue will advance – once this stage has been reached the event will end, there is no requirement for any other matches to be played. 
For the draws and schedules, please visit snookerscores.net here.
Entry Deadlines Approaching
Entries for the upcoming 2020 World Snooker Federation Opens in Malta this January close on Sunday (December 1st) at 17.00. 
Both the Junior (ages 17 or under on December 31st) and Open events are open to all EPSB playing members, with two-year professional tour cards on offer for the winners of both competitions. 
For further information and how to enter, please visit the World Snooker Federation's website here.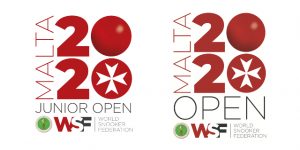 The third event of this season's Under-21 Premier Development Tour will play out at Crucible Sports and Social Club in Newbury on the weekend of December 7th and 8th. 
If you are eligible for the competition and have not entered yet, entries close at the end of this weekend. To enter, please visit the EPSB MemberZone here. 
Thank You, Steve Starkie
Everyone involved with the English Partnership for Snooker and Billiards is devastated to learn of the passing of long-serving referee Steve Starkie. 
A well-known, respected and popular character, Steve had many years of experience officiating at various events in the UK, and on the European and international scenes. Warm and engaging, both at and away from the table, a big void will be left in the community. 
We send our condolences to all of Steve's family and friends. 
The EPSB will be producing a tribute to the life and work of Steve in the near future.